We aim to train the next generation of outstanding Bradford primary school teachers. Our schools are committed to providing the highest standard of education for young people in the Bradford District. We are keen to recruit trainee teachers who share the same commitment and a real passion for working with younger children. If you share our vision for education, we want to hear from you. We will provide training of the highest quality, delivered by inspiring practitioners in a diverse and stimulating range of schools and settings.
We offer two phases of primary teacher training:
If you are interested in training with the Bradford Birth to 19 SCITT use the link below to view all the courses we offer.
The SCITT training programme is delivered in many great schools throughout the Bradford area. You will be training by listening to and observing inspiring practitioners. What's more, you'll get the opportunity to practise your skills in a safe and supportive classroom environment.
We deliver a bespoke training package that will make the most of your knowledge and skills. After a year's successful training, you will be recommended for Qualified Teacher Status (QTS). As a SCITT, we are committed to helping you develop professionally, well beyond your training and Newly Qualified Teacher year, by means of an extensive programme of Continuing Professional Development opportunities, including the opportunity to complete a full master's degree.
Your personal tutor and school-based mentor will support you every step of the way as you gain confidence and expertise. Bradford Birth To 19 SCITT tutors have years, often decades of experience in the field, and will give you focused and relevant information to help you thrive as a teacher.
While gaining your Qualified Teacher Status at the SCITT, you have the opportunity to complete a Masters-level PGCE at the same time. This certificate is awarded by Sheffield Hallam University.
Why choose us for your primary teacher training
A full training year in school: You will work alongside outstanding teachers, helping you to achieve your potential in your new career.
Research-Informed: Your training will be underpinned by research from Bradford's Centre for Applied Educational Research.
PGCE and QTS: Get qualified teacher status and the opportunity to complete a Masters level qualification at the same time.
A Life-changing Experience: Our unique course gives you the opportunity to spend time in a wide range of schools, serving Bradford's highly diverse communities, gaining the skills to teach anywhere in the world.
Your Wellbeing: We recognise becoming a teacher can be challenging - that's why we'll be there to support your wellbeing throughout your training year.
Course fees are £9250 and can be paid for via the student's loan company.
Bradford Birth to 19 is based at the outstanding St Edmunds Nursery School and Children's Centre. We work in partnership with Bradford's best schools and most inspirational teachers to provide a truly school lead, practically based and research-informed training experience.
Trainees learn at their own and pace and are supported by an expert tutor team.
Our Vision
Working in partnership to develop highly employable, research-informed, early career-ready teachers who will transform the life chances of young people in their local area.
Our Values
To develop our trainee teachers through high-quality initial teacher training aiming to equip each trainee with the skills to:
Become a positive role model, who builds positive working relationships within their school and local community.

Become an inspirational teacher, inspiring every child to be the best that they can be.

Become an inquisitive, research informed and dedicated practitioner, committed to continual professional development.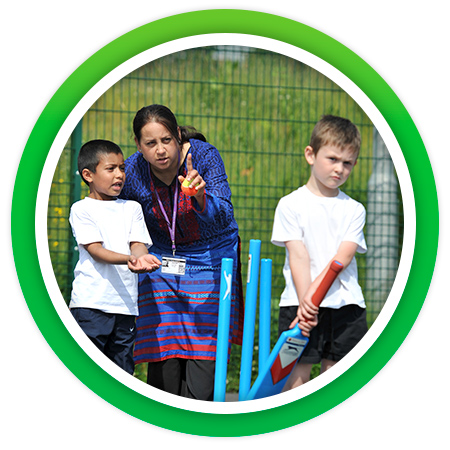 Helpful links
"I would recommend [Bradford Birth to 19 SCITT] as a pathway to anyone considering teaching, especially if you are coming from a different industry or profession."
- Jonathan Woolley
2019 Cohort, now at Bingley Grammar School